A night of celebration, community pride, and empowering Camden's youth.
The Joseph Fund's 10 Year Celebration was a true commemoration of the community. With over 200 guests in attendance, the Philadelphia Eagles being undefeated, and Game 5 of the World Series all happening at once, there was a lot to be excited about. However, the night clearly belonged to our guest speaker and honored guest, both of which stole the show.
The evening's festivities highlighted the organization's accomplishments and the students who have received support over the past year, but it was a graduate that got people on their feet. One of the first scholarship recipients from Camden Catholic High School's class of 2014, Michelle Obasi, shared her journey from attending Saint Joseph's elementary school to pursuing her master's degree in Public Health, articulating both the importance of education, and having access to a safe learning environment.
Another key community member, and showstopper, was Honoree, Barry Moore. As a lifelong educator in Camden's communities, he continues to leave a lasting impact on the students and families he inspires,
"An artist in education brings a whole new perspective on how to view the world. My objective was to make the students comfortable in their own skin."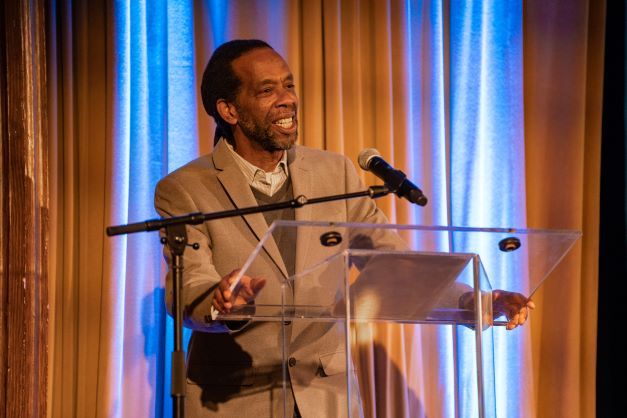 With the support of our generous sponsors, donors, and friends at The Ralph L. & Florence A. Bernard Foundation, the community came together and raised over $250,000 to empower the next class of The Joseph Fund Scholars. From all of us at The Joseph Fund and the families we serve – thank you for continuing to empower our community through education!