The Joseph Fund team spent the morning with scholarship recipients.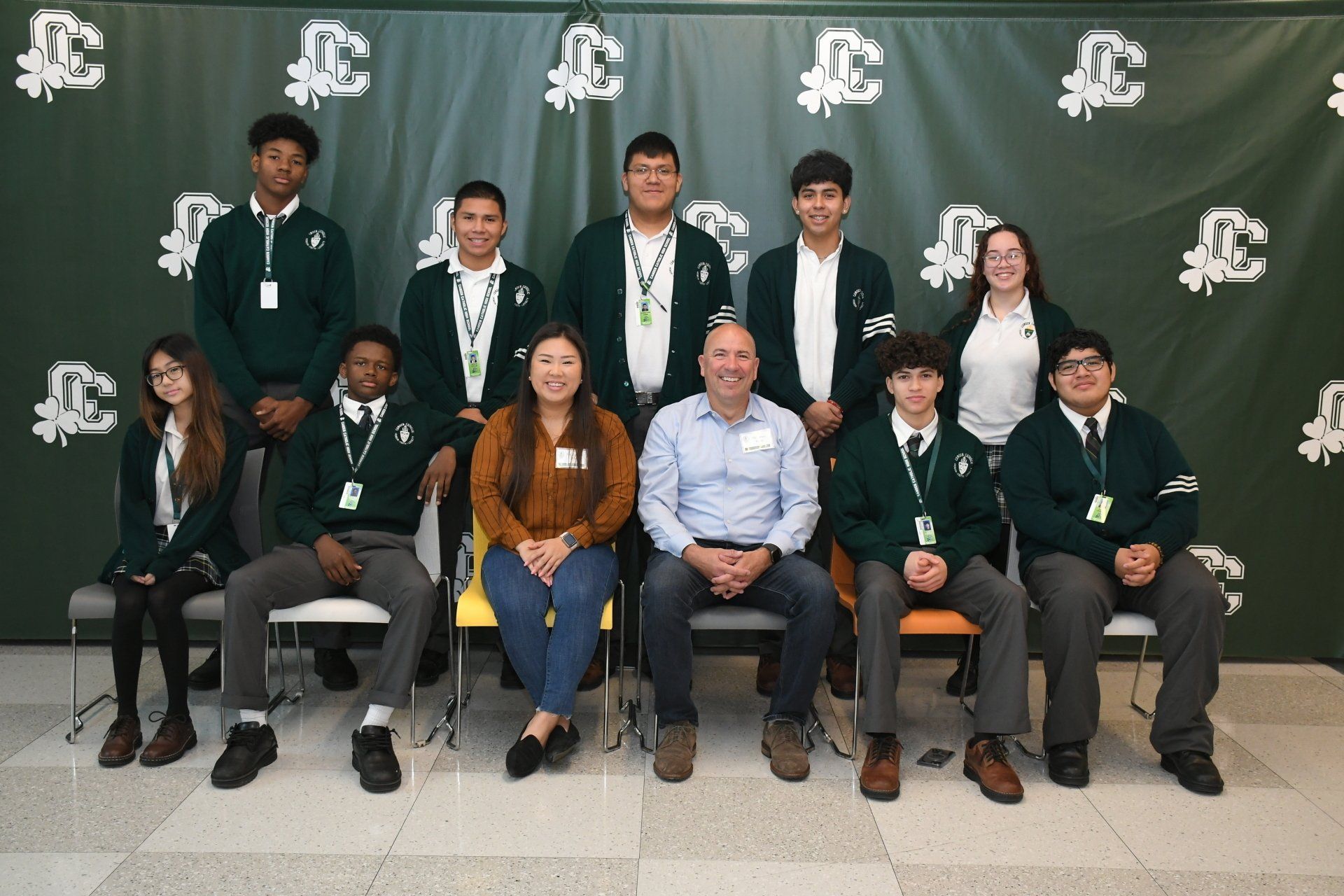 On November 4th, The Joseph Fund team attended Camden Catholic High School's Annual Gratitude Breakfast. The event allowed the team to catch up with The Joseph Fund scholarship recipients while enjoying some one-on-one time with a few rising stars. Executive Director, Brian Riggs, and Associate Director, Angela Chhour, spent the morning learning about the students' interests, hobbies, and post-high school plans.
We discussed Thanksgiving and holiday traditions and what we were most thankful for. Through our conversation, images and narratives around the diverse backgrounds of the students emerged, and it became abundantly clear how their experiences have shaped their drive for success.
From discussing holiday traditions to learning about their post-high school plans, the students continued to express their gratitude to The Joseph Fund's community in providing them the opportunity to continue their education. If their words weren't enough, their smiles around the table, and in the photo op, tell a story of gratitude beyond what can be written about.
We wouldn't be able to do it without you! Your support ensures access to quality education in a safe and structured environment for students to succeed!