Executive Director, Brian Riggs, and Communications Coordinator, Angela Chhour, visit The Joseph Fund Scholars at Camden Catholic High School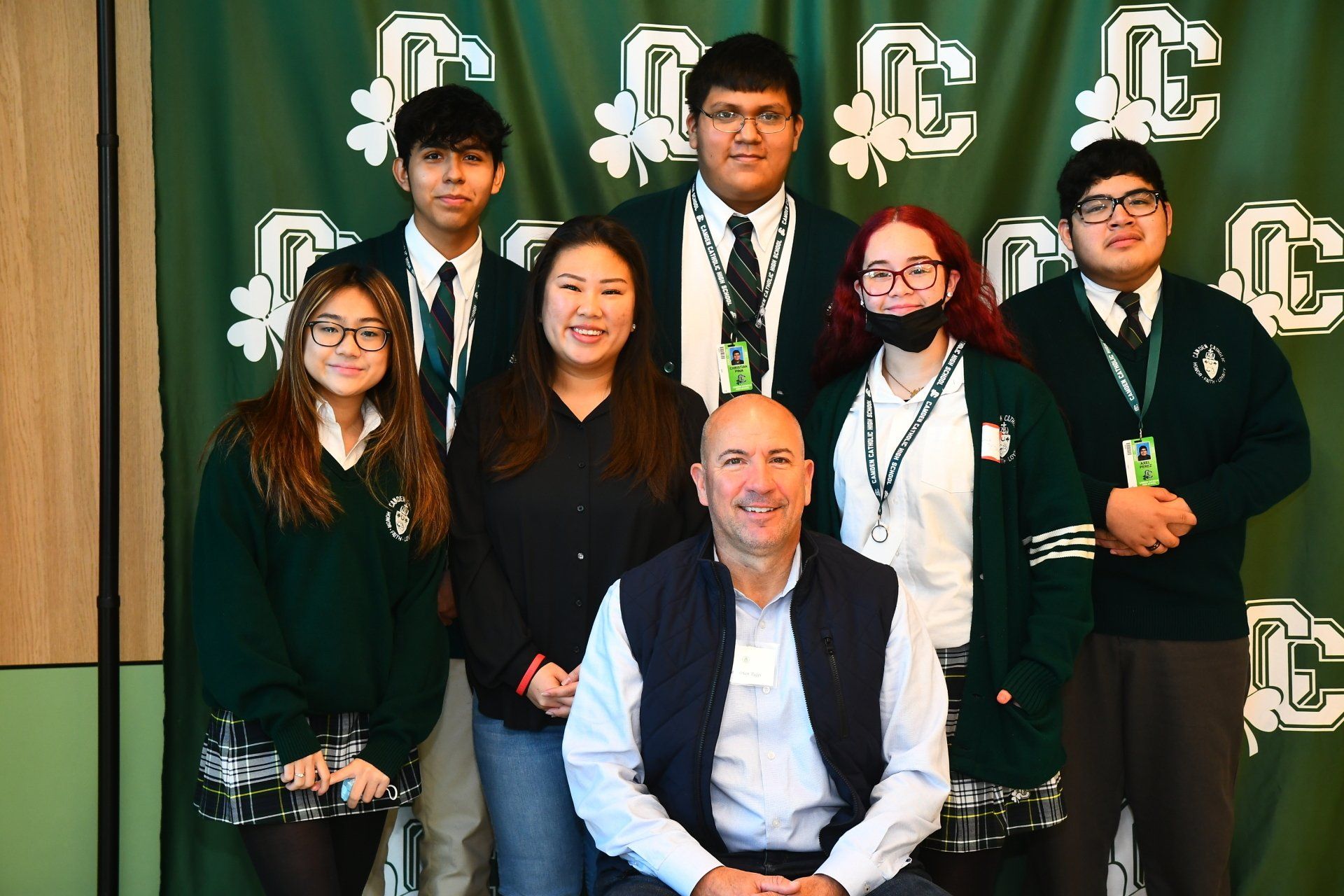 Last Friday, November 5th, The Joseph Fund Executive Director, Brian Riggs, and Communications Coordinator, Angela Chhour, visited Camden Catholic High School to meet with Joseph Fund scholarship recipients. Students shared their experiences including their favorite classes, favorite activities, and even dream vacations.
In between hearing about Arianna's interest in communications and political science, Christian's love for reading, and Edwin's passion for chemistry, we learned a few things about their families – like how Edwin is one of 7 siblings that have or will graduate from Camden Catholic. And how Axel spends his free time helping his dad work when he can. Amanda has family in Cambodia that she dreams of visiting one day.

While this was our first post-COVID meeting, we are extremely excited to see what the future holds for these students and more importantly, the impact our donors have made in their lives. We look forward to continuing our conversation and being a valuable resource to these students. With their unwavering dedication and determination, the sky's the limit and the world their oyster.
"From the moment our conversations started it was evident just how gracious and appreciative this group is of their opportunity. Their dreams are very real and their approach to hard work evident. It was a joy to spend time with each of them and we can't wait to see them continue their journey."
We wouldn't be able to do it without you! Your support helps ensure access to quality education and resources needed to succeed, especially for students like Edwin and his 7 siblings.
To make a contribution and provide educational support, please visit our Main Giving Page.